Do you have a little Ryan fan, like I do!? Continue below to read about the latest Ryan Toys & Goodies You can Surprise Your Little Ones With For Christmas!
If you saw my earlier post, you know that Kellogg's released a NEW ✨ limited family sized Ryan's World Vanilla Cereal for $3.64! These are only available in store at Walmart, so you may want to swing in pretty soon. I'm certain they won't last long on shelves.
So what's new and what's hot?
TOYS

Each surprise door includes one slow-rise, squishy foam fig of Ryan. Each mystery guest figurine stands over 4" tall and features Ryan in his fun themes from the show. Available for preorder at Walmart for $7.97

Special Edition Race With Ryan with Red Titan FREE Car. Only available at Walmart. The game offers simple controls, optional auto-acceleration and a tutorial to guide younger players through the game. Available at Walmart for $32.84.
The little cutie countdown calendar. It's currently available for preorder for $22.49. Ryan fans can countdown days to their birthday, favorite holiday, special vacation!

The 18″ Ryan doll is wearing a Ryan's World logo t-shirt, camo pants, and red shoes. Priced at Walmart $34.99.

The safe is a fun-filled toy. Push and reveal, smash and surprise, decode and discover all of the amazing surprises inside! A secret, locked compartment reveals the ultimate surprises. Each safe has 30+ fun surprises inside. A Walmart Exclusive, this safe is currently priced at $39.98.
A Target Exclusive
, this

chest

is filled with glow-in- the dark pirate surprises and reveals. Target currently has it on sale for $69.99 Reg. $79.99. This is a limited edition so it's only available while supply last.
NEW

✨

Target Exclusive is

Ryan's

World

Advent Calendar
The advent
is filled with 24 days of collectible surprises.

It

includes

6 articulated figures, 2 mini figures, 3 figure accessories, one sticky hand, 3 stickers, 3 puffy stickers, 3 rings, 2 oozes, and one light-up ring.

It's currently priced for $22.49 at Target.
Th

e new adorable

piñata egg is filled

with

9 surprise gifts

.

It's currently on sale for $19.99 Reg. $29.99.
This awesome playset is full of fun surprises and includes four figures: Ryan, Moe, Gus, and one exclusive Peck figure. It's currently available for $19.97
NEW GIANT EGG SURPRISES
Ryan's World Giant Bath Time Egg Mystery Surprise, royal blue. So far I've only recently spotted this egg on Target shelves. It includes 1 Hooded Towel Wrap, 1 Washcloth, 1 Toy Figure, 1 Wash Mitt & 1 Blueberry Scented Fun Fizzer Bath Bomb. Currently on sale at Target for $35.99 Reg. $39.99
A Sam's Exclusive
,

Ryan's World Mystery Adventure Playset, silver. It has 3 Possible Themes: Red Titan, Combo Panda and Astro Ryan. It also doubles as a storage case with its iconic egg styling. Currently priced at $34.98 at Sam's Club.
🔥Ryan's World Giant Egg Series 3, purple. The giant egg is filled with surprises including 1 of 7 new vehicles, ultra-rare figures, Build-a-Ryan Figures, special putty, limited edition squishy, stickers and tattoos. Available at Walmart, Best Buy, and Amazon Currently priced at $32.92 -$33.99 (Reg. $39.99)

🔥Ryan's World Series 3 Giant Egg, orange, an in store Target Exclusive, orange. Includes: 1 Container of Putty, 3 Stickers & 4 Temporary Tattoos, 2 Build a Ryan Figure Sets, 1 Squishy Figure, 2 Figure Sets, 1 Vehicle & 1 Egg Container. If you're unable to find it in Target stores the egg is available online at Amazon for $53.95 and in Walmart $39.99.
---
Adans' Top Toys: Aside from all the Ryan's World Giant Egg Surprises, below are my 6 year old son's Ryan's World Favs!
Race With Ryan, Outright Games for Nintendo Switch $32.84 at Walmart
Ryan's World Combo Panda Skateboard RC. Currently $24.99 at Walmart

Ryan's World Combo Panda Airlines $19.99 at Walmart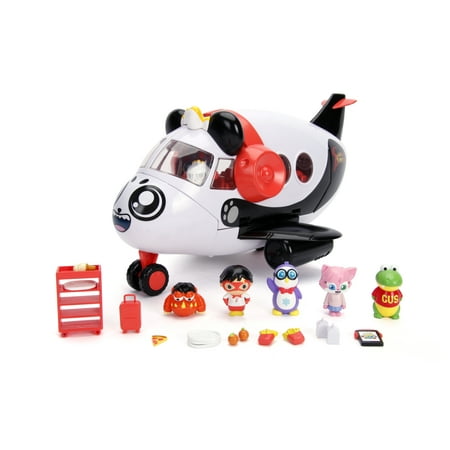 🔥Ryan's World Ultimate Red Titan, A Best Seller, $20.69 Reg. $34.99 at Walmart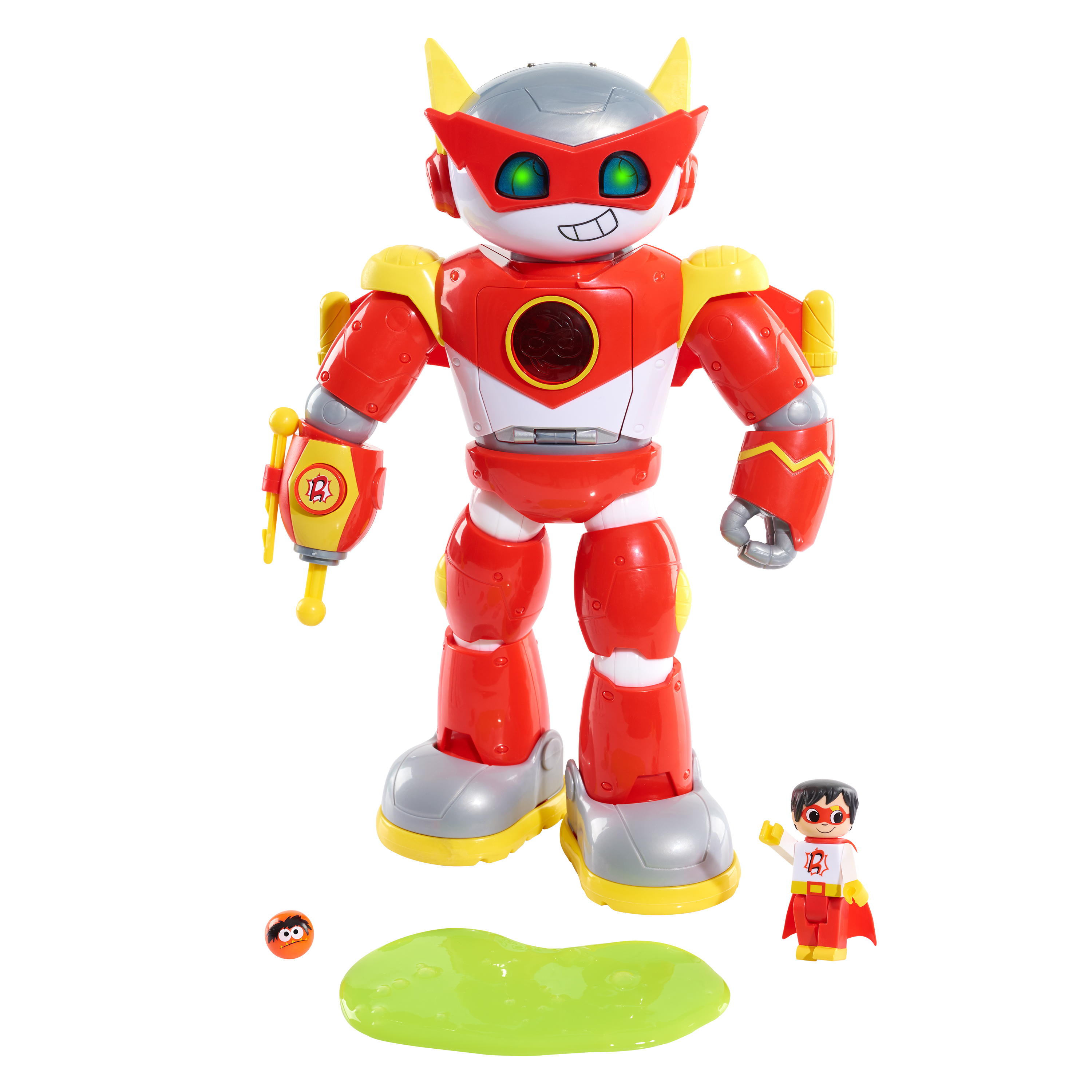 🔥Ryan's World Super Surprise Safe, a Best Sellers, can be found at Walmart for $39.98
🔥Jada Toys Ryan's World Bumper Cars RC. It can be found at Walmart for $29.82

Ryan's World Target Exclusive Mega Mystery Treasure Chest at Target $69.99 Reg. $79.99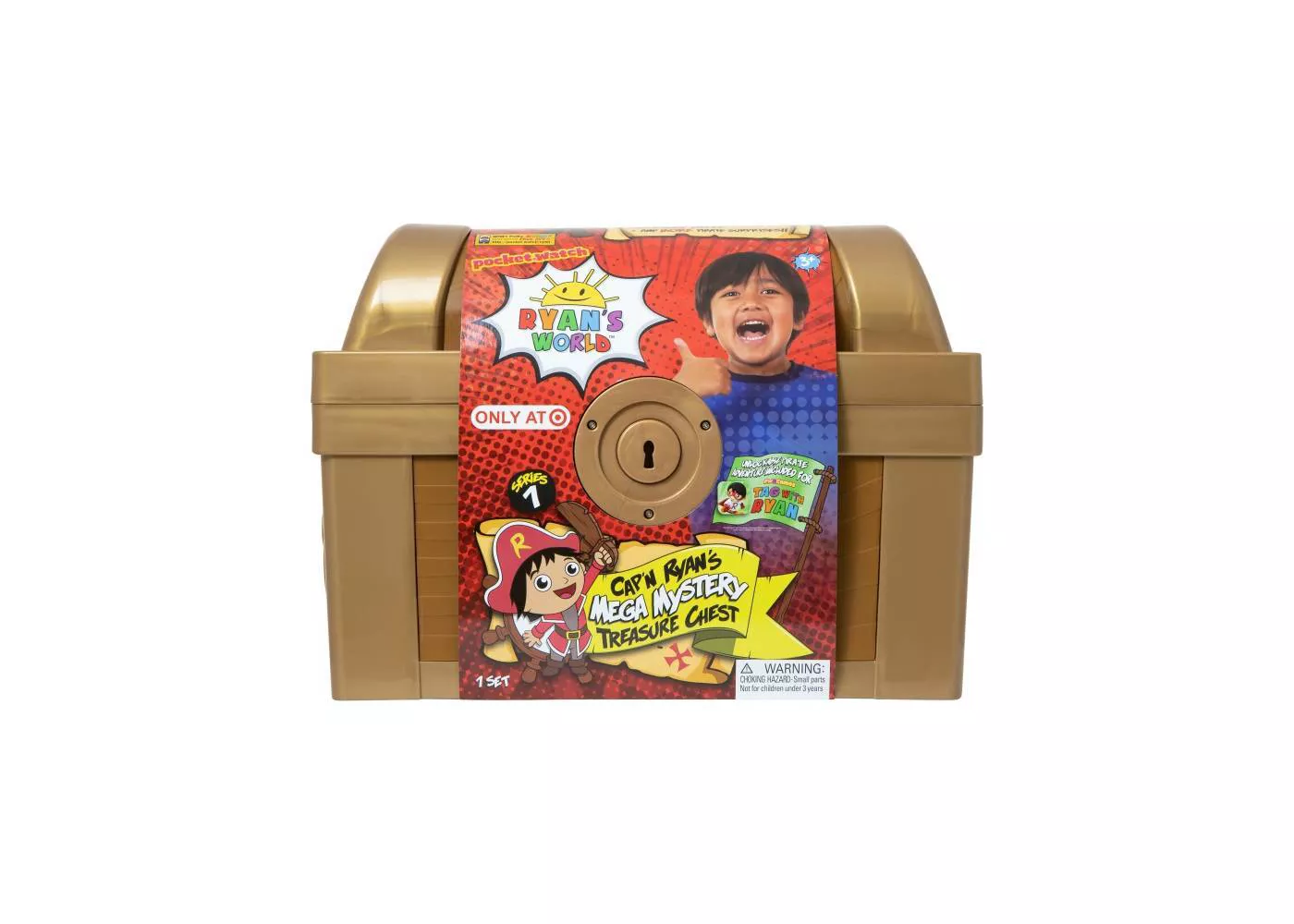 Ryan's World Deluxe Piggy Bank $25 Reg. $59.99 at Walmart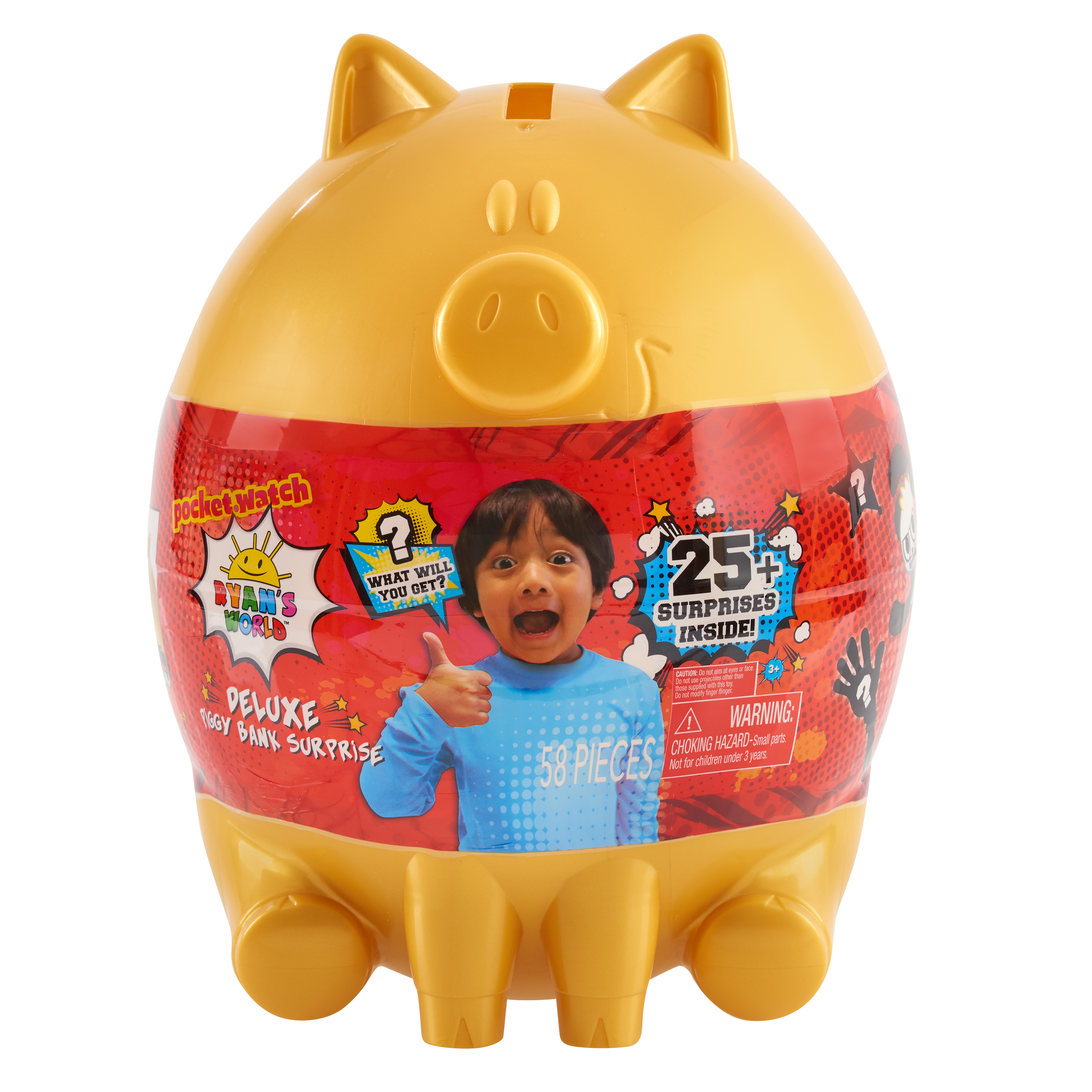 Ryan's World 12″ Ninja Boy's Bike, Red $74 at Walmart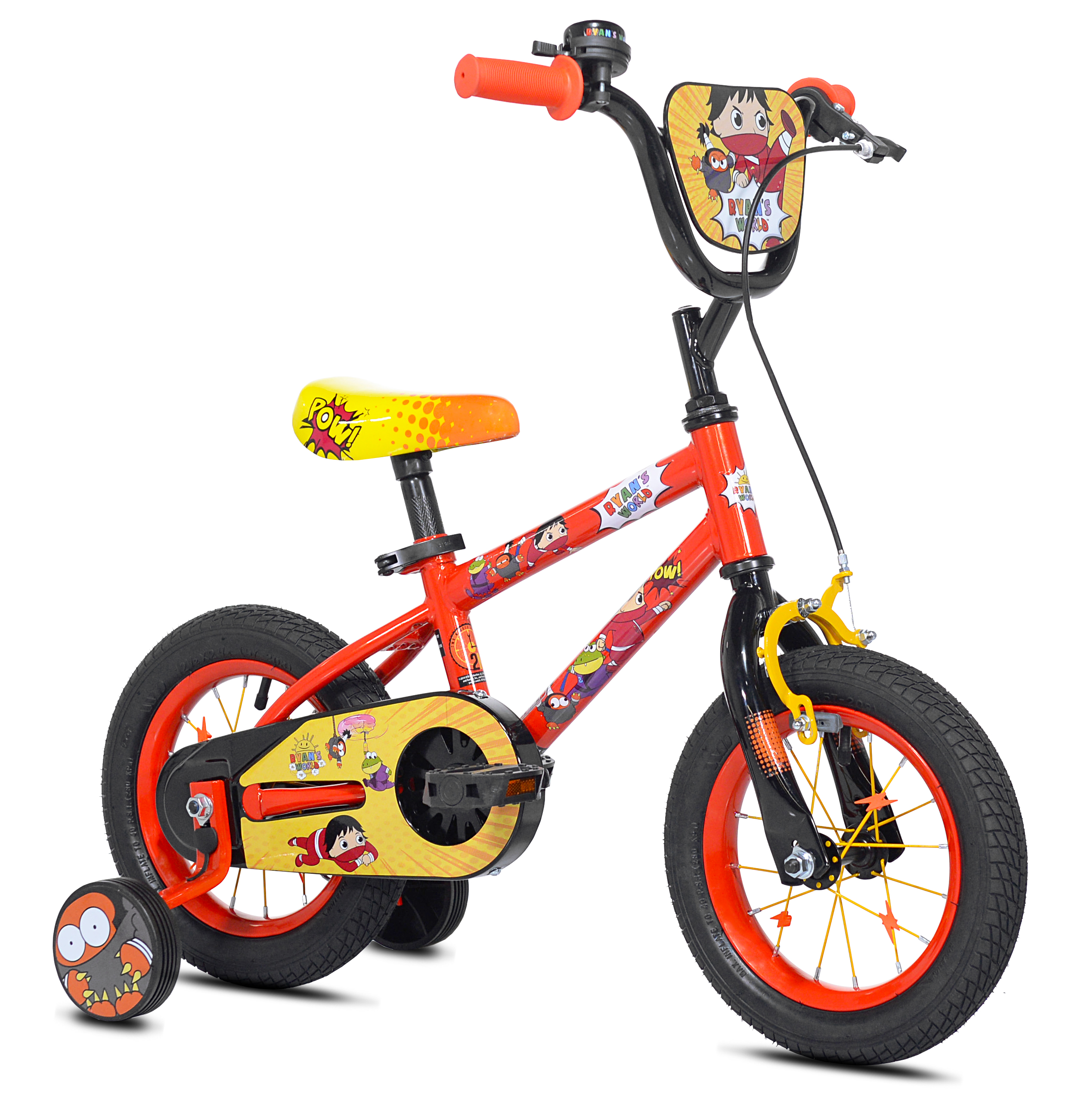 ---
More Ryan Gift Ideas
WALMART: Ryan's World Lip Balm $4.98
WALMART: Ryan's World Whole Room Solution Storage Set (Trunk, 2 Pack Cubes, Pop Up Hamper)
$24.98 Reg. $39.98
KOHLS: Boys Ryan's World 5-Piece Backpack Set $ $15.99 Reg. $39.99
Ryan's World Bicycle Elbow and Knee Pad Set $9.96 at Walmart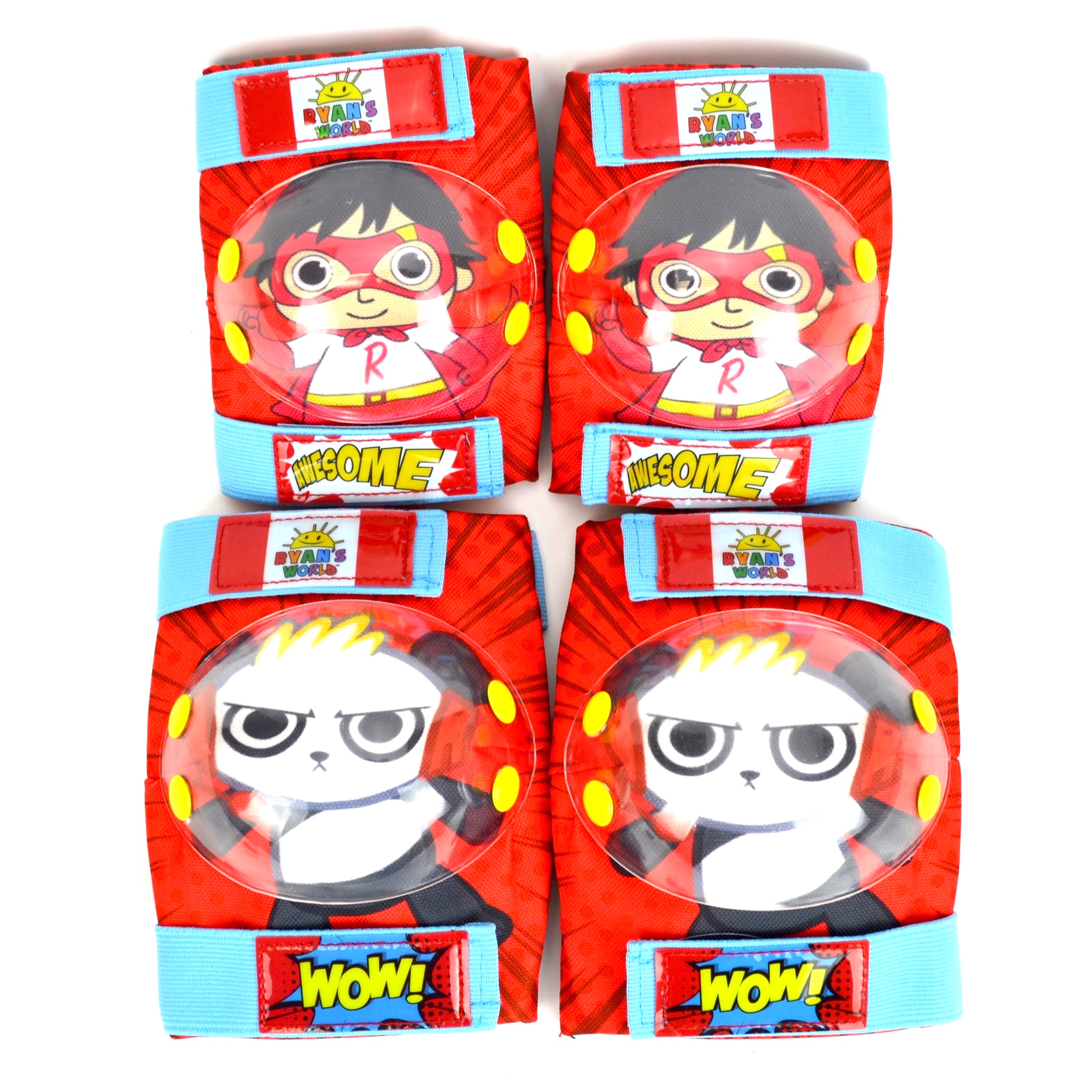 Ryan's World Youth Bicycle Helmet $19.96 at Walmart